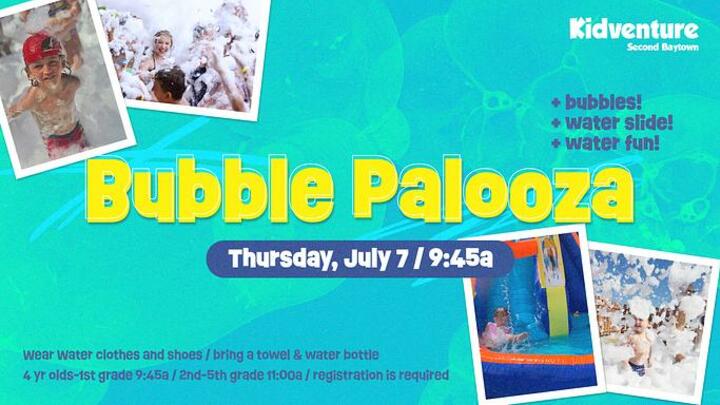 Big Time Bubbles Foam Party is coming to Second Baytown!

Thursday, July 7th
There will also be water slides, water sprinklers, and popsicles!
4 year olds – 1st grade 9:45 – 11:00am
2nd – 5th grade 11:00 – 1:00pm
Wear water clothes and shoes – goggles preferred / bring a towel & water bottle.
Registration is required with limited spots.
July 7, 2022 9:45 am - 1:00 pm
Second Baytown
Register