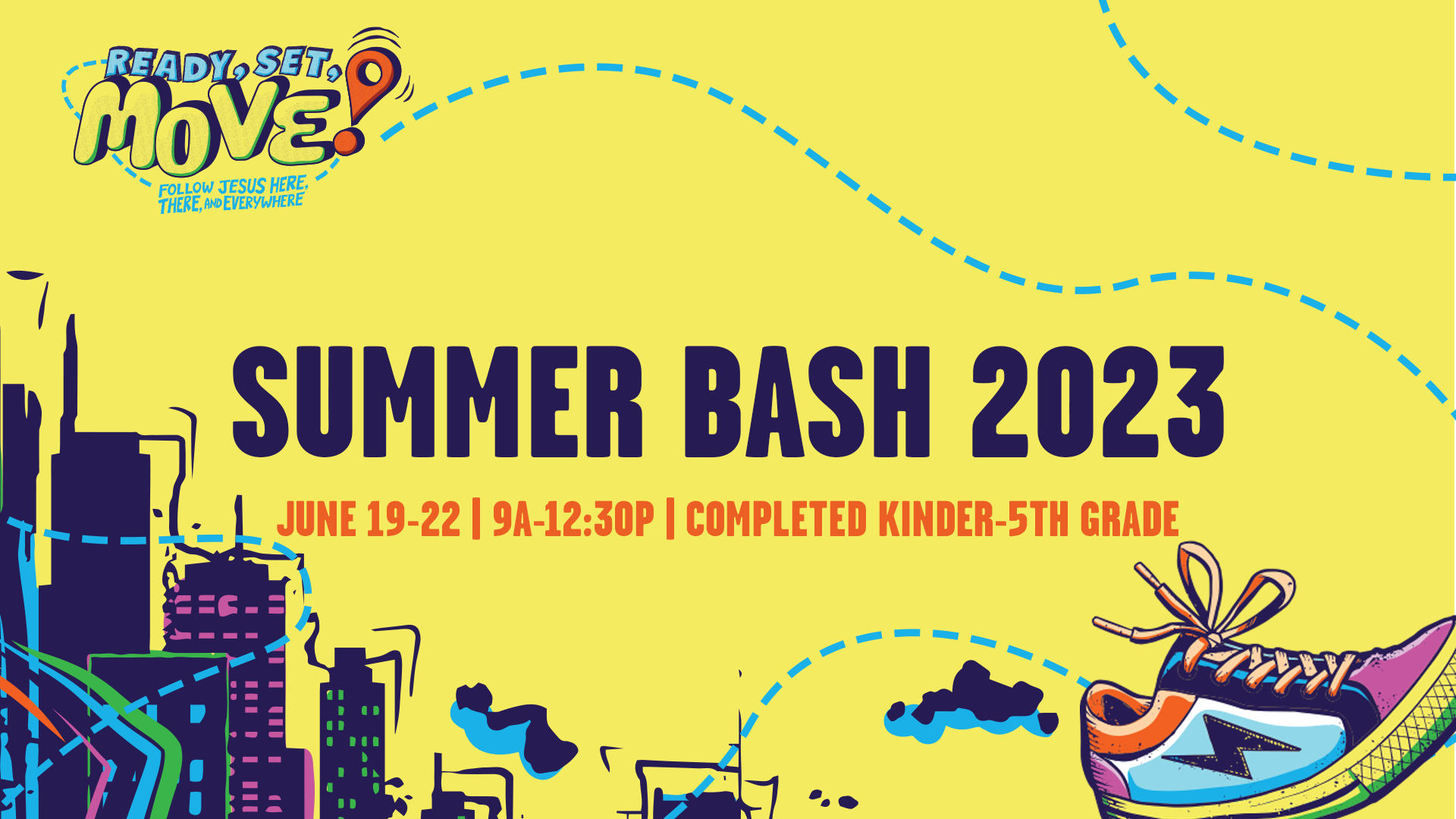 FREE for completed Kinder – 5th Grade (as of May 28, 2023)
9:00 am – 12:30 pm

This summer 2023, we are inviting kids to get ready, get set, and MOVE!
Day 1: DO what He says. (Sand & Rock • Matthew 7:24-29) Toward the beginning of Jesus' ministry, He gathered His disciples and talked with them about what it means to live in the Kingdom of God. Jesus moved everyone who listened to Him to build their life on His word and message by doing what He said.
Day 2: BELIEVE who He is. (Who Do You Say I Am? • Matthew 16:13-20) Through this conversation, Jesus helped His followers understand who He actually was, and what they would do together as the church.
Day 3: LOVE who He loves. (Easter Story / Jesus Forgives Peter • John 21:15-25) On the Sunday after Jesus died, God moved the stone that covered Jesus' tomb. God brought Jesus back to life so that everyone would know that they could be forgiven and live forever.
Day 4: GO where He leads. (Paul in Athens • Acts 17:16-34) Paul, also known as Saul, had such a radical transformation when He met Jesus that he moved throughout the world and became a powerful witness of who Jesus was. We're really excited for kids to discover how God is moving in their lives. We can't wait to see where they will go as they follow where Jesus leads them this summer.
June 19, 2023 9:00 am - 12:30 pm
Second Baytown
Register