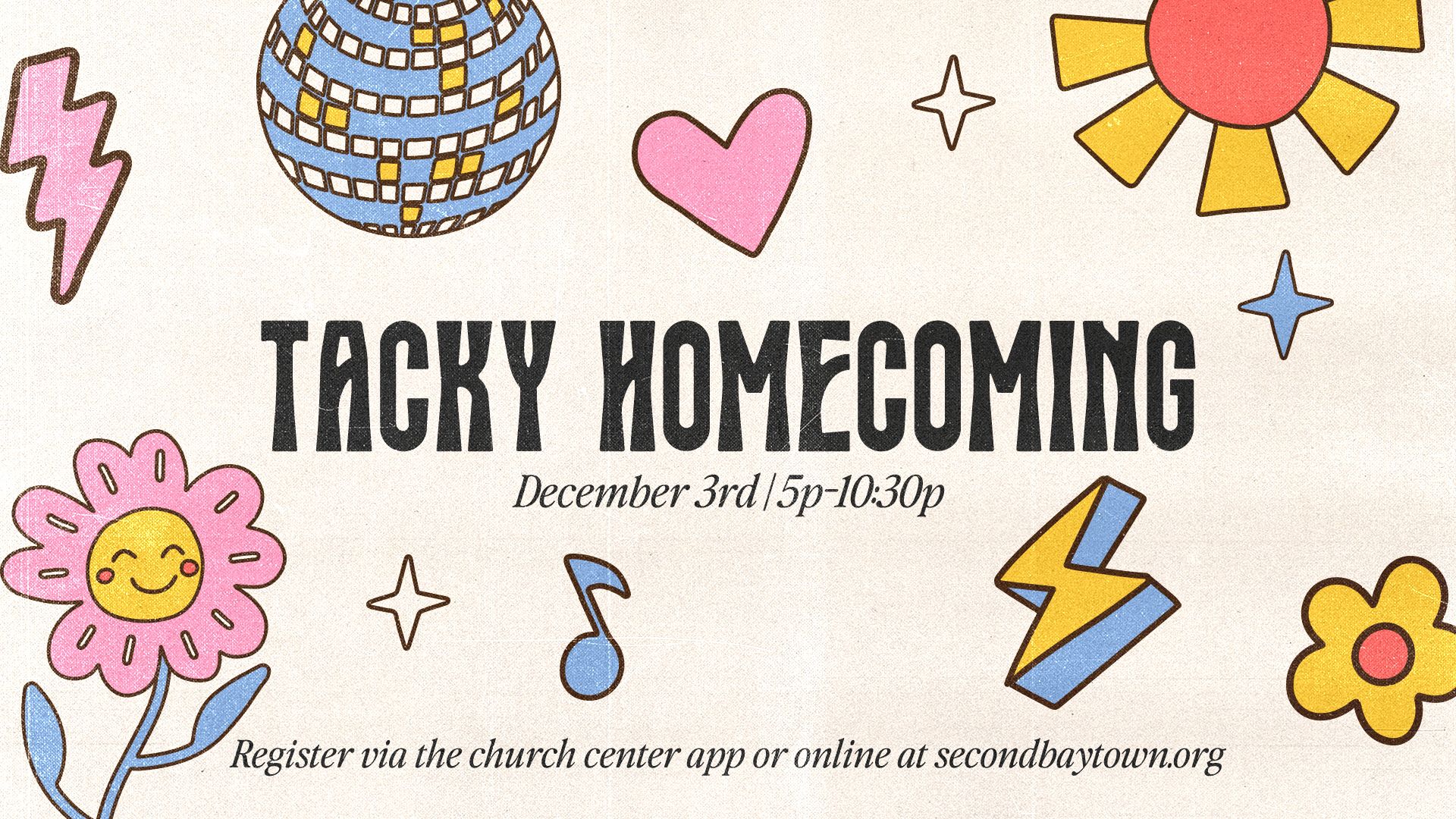 High school students! Join us on December 3rd, for our Annual Tacky Homecoming!!
We will be celebrating this mismatch party at Dave and Buster's (as per tradition) and heading back to the church for some desserts and (of course) DANCING. Come in your tackiest outfit and bring a friend!!
We will be taking a bus to Dave and Buster's so please be at the church by 5:15pm at the latest.
December 3, 2022 5:00 pm - 10:00 pm
Second Baytown Overflow
Register