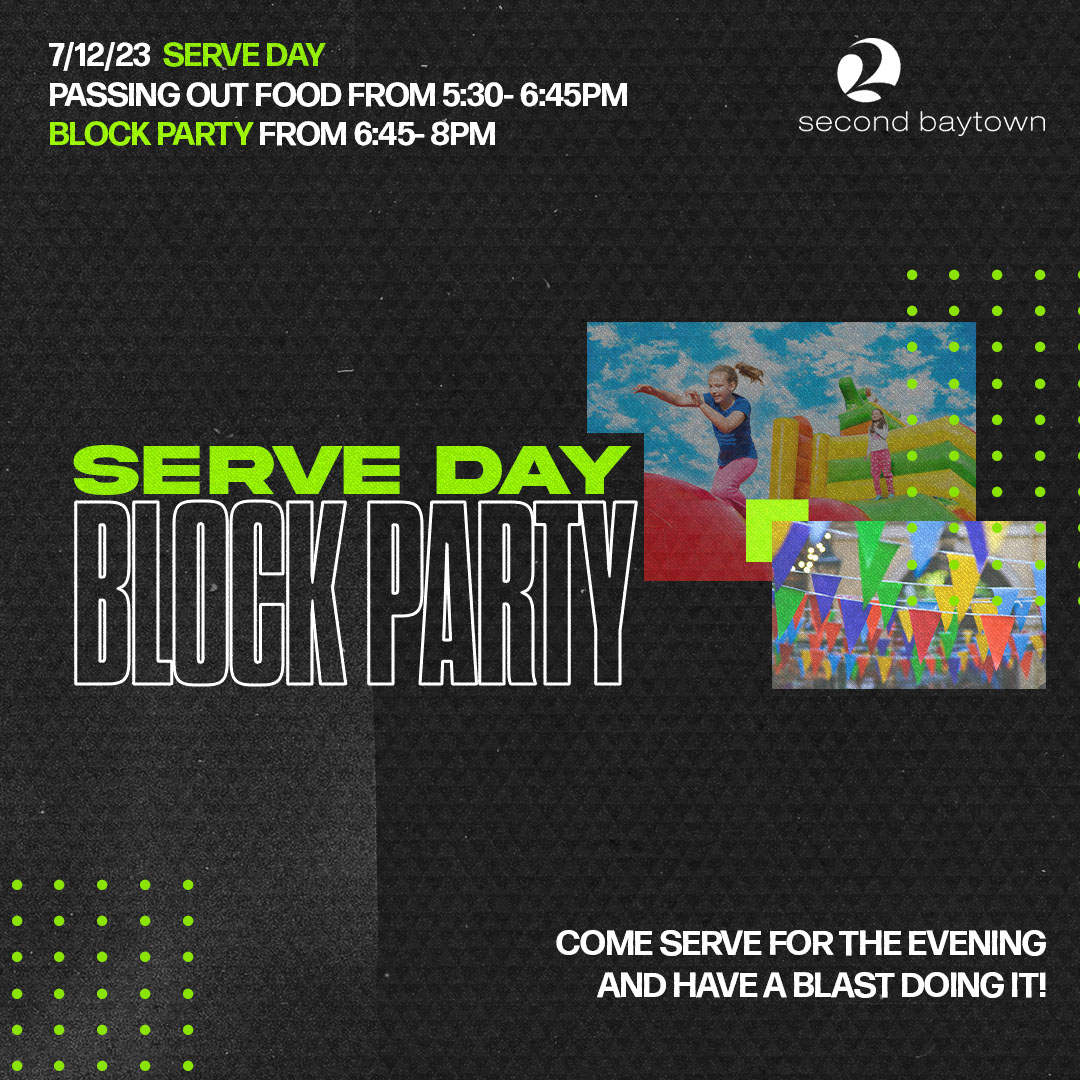 Come Serve with us, Wednesday, July 12th. This month is going to be special!
Every month we partner with Hearts & Hands of Baytown. This time we will not only deliver food but we will also throw a block party for our friends at The Bay Terrace Apartment Complex.
Join us at 5:30pm at Hearts & Hands to load the food or meet us at Bay Terrace at 6pm to deliver. 1502 Nolan Rd, Baytown, 77520.
We will also need volunteers to arrive at 6:30 to set up for and serve/host the Block Party. We will have grills for hot dogs, moonwalks & much more!
(We ask that students younger than 9th grade, have a parent present).
July 12, 2023 5:30 pm - 8:00 pm
Hearts and Hands of Baytown/Bay Terrace Apartments
Register