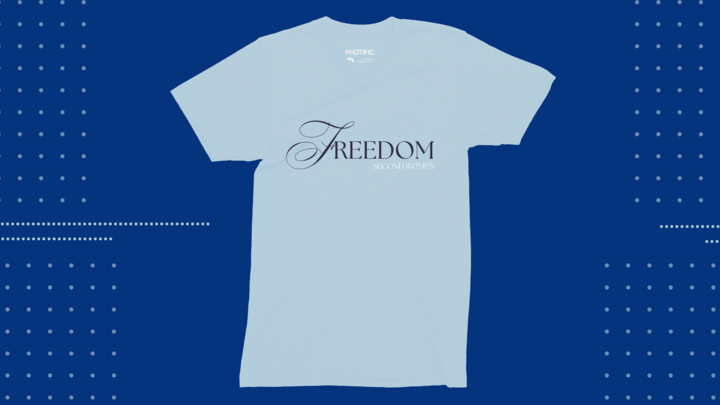 Ladies! We are so excited about the launch of our brand new theme, FREEDOM 2024! Purchase your ministry shirts of the year right here, and don't forget to tell a friend!
In 2024, we are going to focus on what God means when He says, "It is for freedom that Christ has set you free. Stand firm, then, and do not let yourselves be burdened again by a yoke of slavery."
Ultimately, what we are fighting for in prayer and what we want to see is women FREE so that we can go out and do Kingdom work. When we walk in true freedom, we can glorify the name of Jesus and change the world! We invite you to join us for Freedom 2024!
Shirts will be ready for pick up at our Second Women lobby table on Sunday, January 14th. Don't forget to wear yours at Women's Night of Worship on Saturday, January 20th! We cannot wait to dive into this new year with YOU!
Deadline to order is December 3rd!
December 3, 2023
Click Here