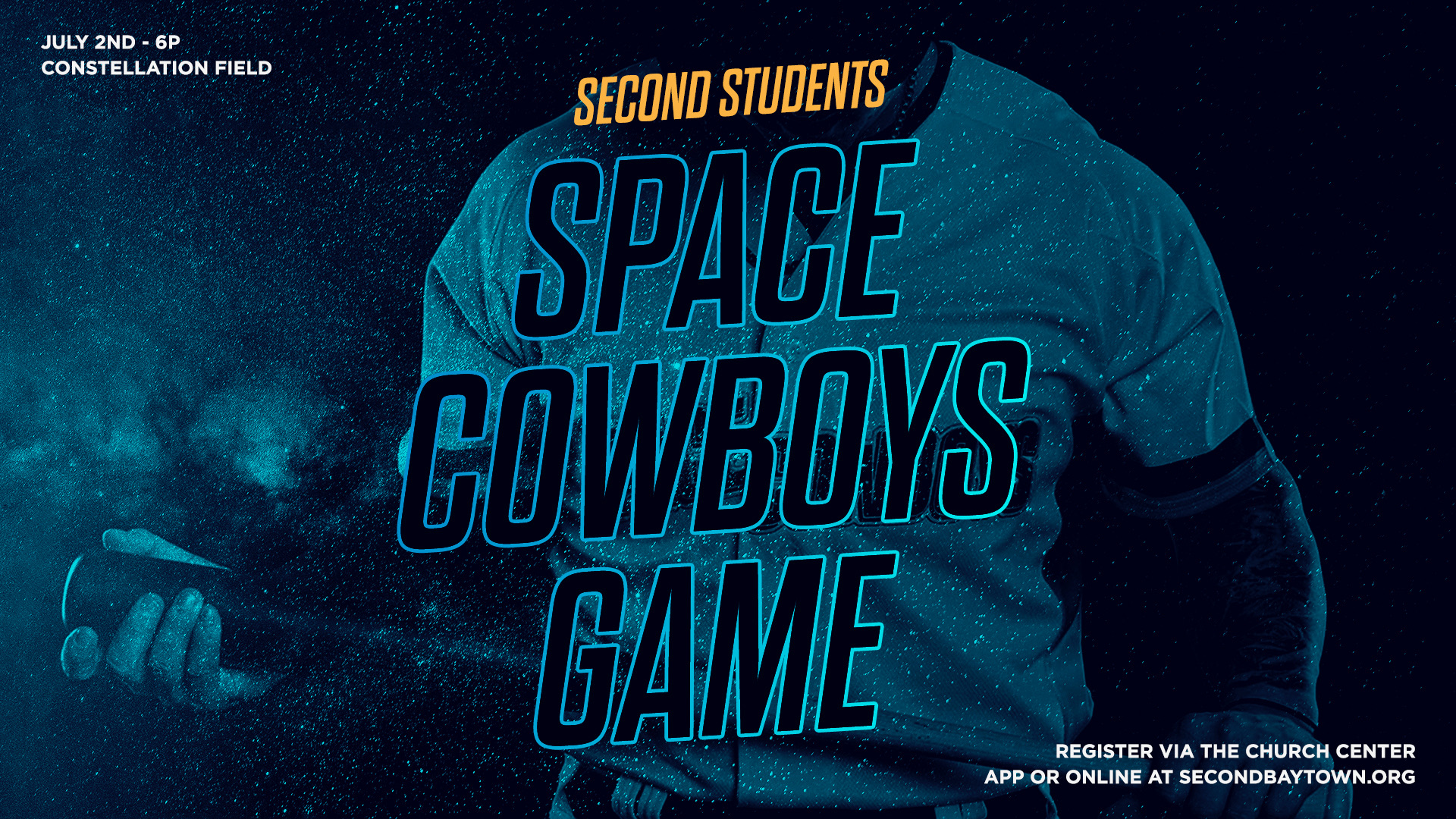 Students! Come join us for a Space Cowboys game on July the 2nd!
Tickets are $16 and include a food voucher for a hot dog, chips, and a drink. We will likely leave the church around 5pm.
If you plan to ride in the vans with us, make sure to reserve your spot after you register by emailing Falyn (fruby@secondbaytown.org). Van spots are on a first come, first served basis and may be full before registration ends.
If vans are full and/or you would like to come with us, tickets are $9 for lawn tickets here >>> https://rb.gy/ytdz1
July 2, 2023 5:00 pm - 9:00 pm
Click Here