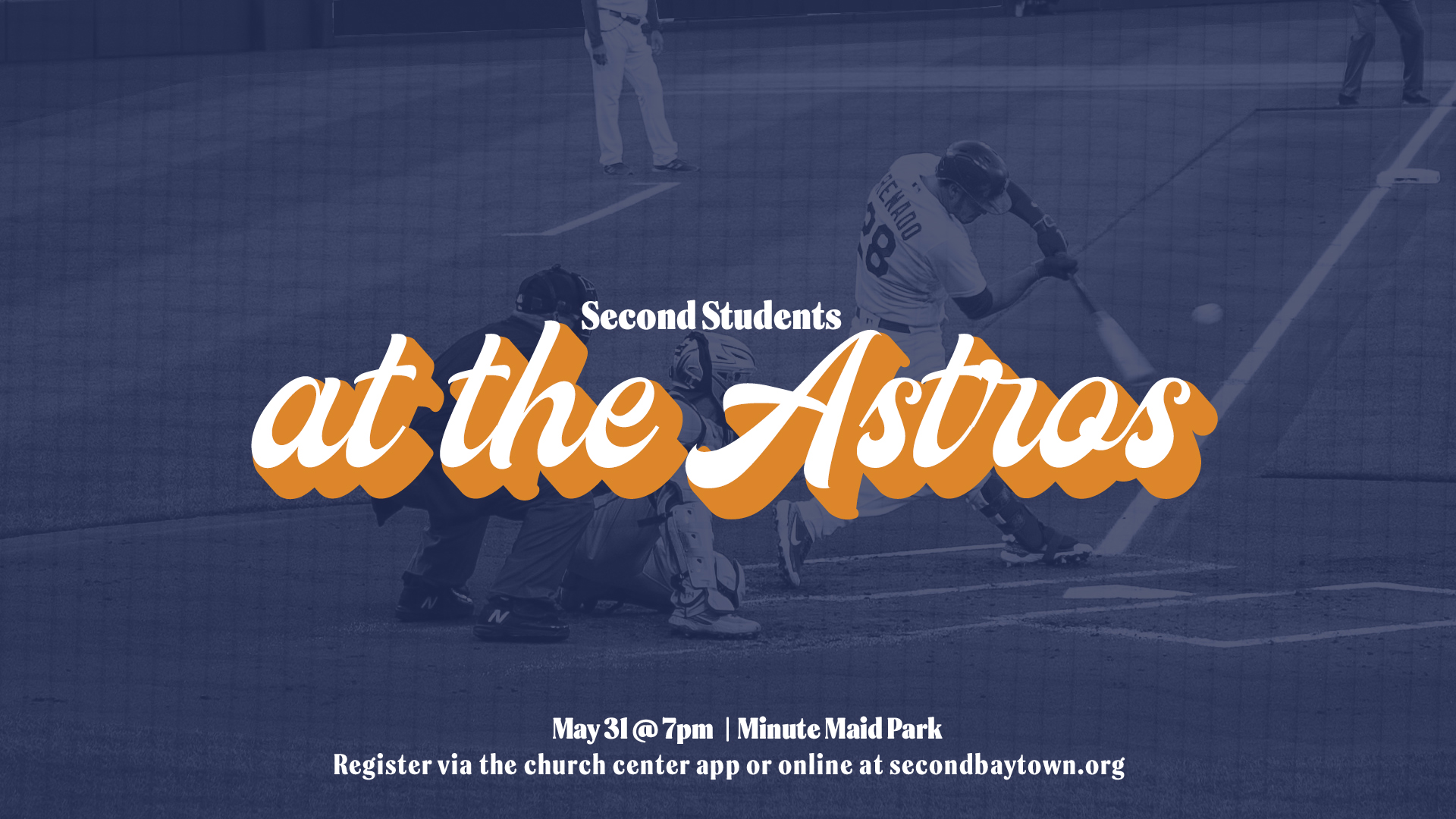 Second Students! Join us on May 31 at 7pm as we are going to Minute Maid park to watch the Astros play.
Tickets are $17.
Please register online.
*We ask that if you are able to, please meet us at the park as spots in the church vans are limited.
May 31, 2023 7:00 pm - 10:00 pm
Minute Maid Park in Houston
Click Here