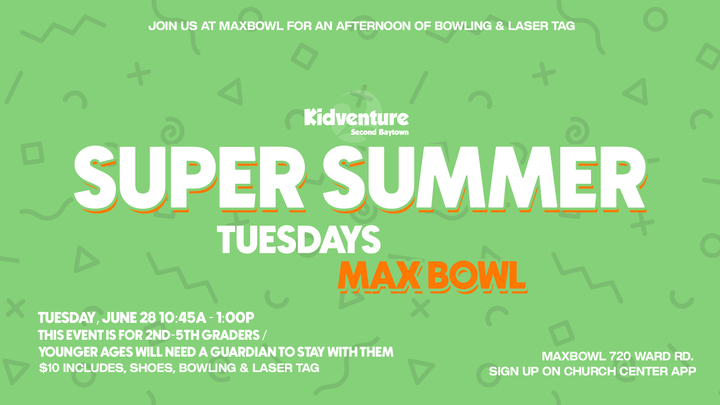 Join us at MaxBowl for our weekly Kidventure Super Summer Day!
2 hours of bowling & laser tag
$10 CASH ONLY includes shoes, and 1 game of each.
Meet at MaxBowl 720 Ward Rd. at 10:45a -1:00p & pay at the door.
This event is for 2nd-5th graders / younger ages will need a guardian to stay with them. Please register in advance so we know you are coming!
June 28, 2022 10:45 am - 1:00 pm
Register