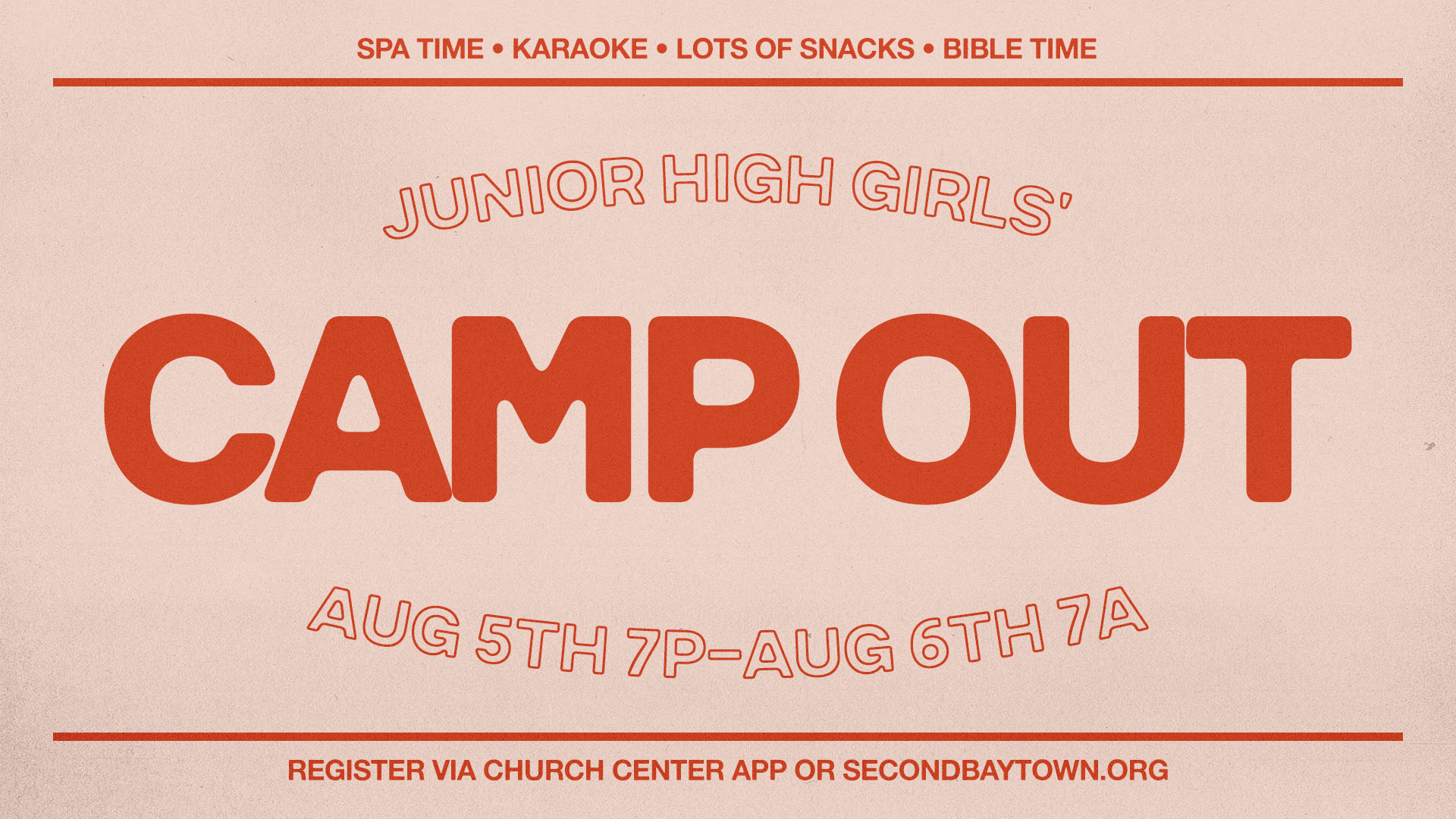 Calling all of our upcoming 6th, 7th, and 8th grade girls!
Come join us for a night of GLAMPING and fun at our Jr. High Girls' Camp Out. Get prepared for making new friends, learning more about Jesus, and having crazy amounts of fun – oh, and no sleep!
Bring your sleeping bags and pillows and come have one giant sleepover with us at Second.
*The Camp Out will be from 7pm to 7am on August 5th.
August 5, 2022 7:00 pm
Second Baytown
Register