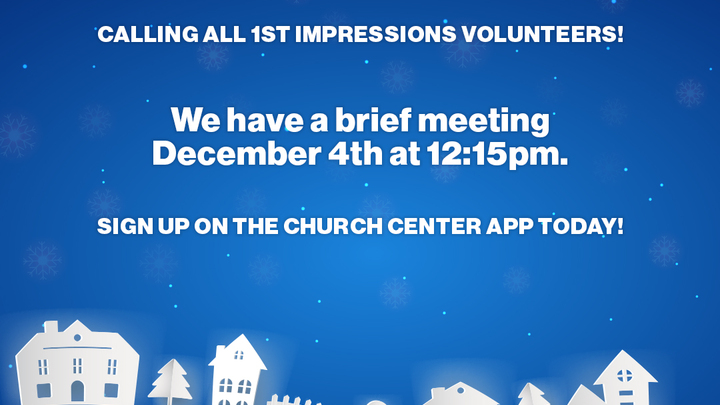 On December 4th, we will have a 1st Impressions Volunteer Meeting. If you are a part of the Greeters, EMS, Guest Services, Welcome Ministry or Parking Team, you are invited!
If you have a friend that is interested in joining 1st Impressions, bring them along, too! We'll see you at 12:15pm on Dec. 4th in Room 102 B&C.
*If you have children, please pick them up and bring them to the meeting, we will be brief. We will have snacks!
December 4, 2022 12:15 pm - 12:45 pm
RM 102B
Register