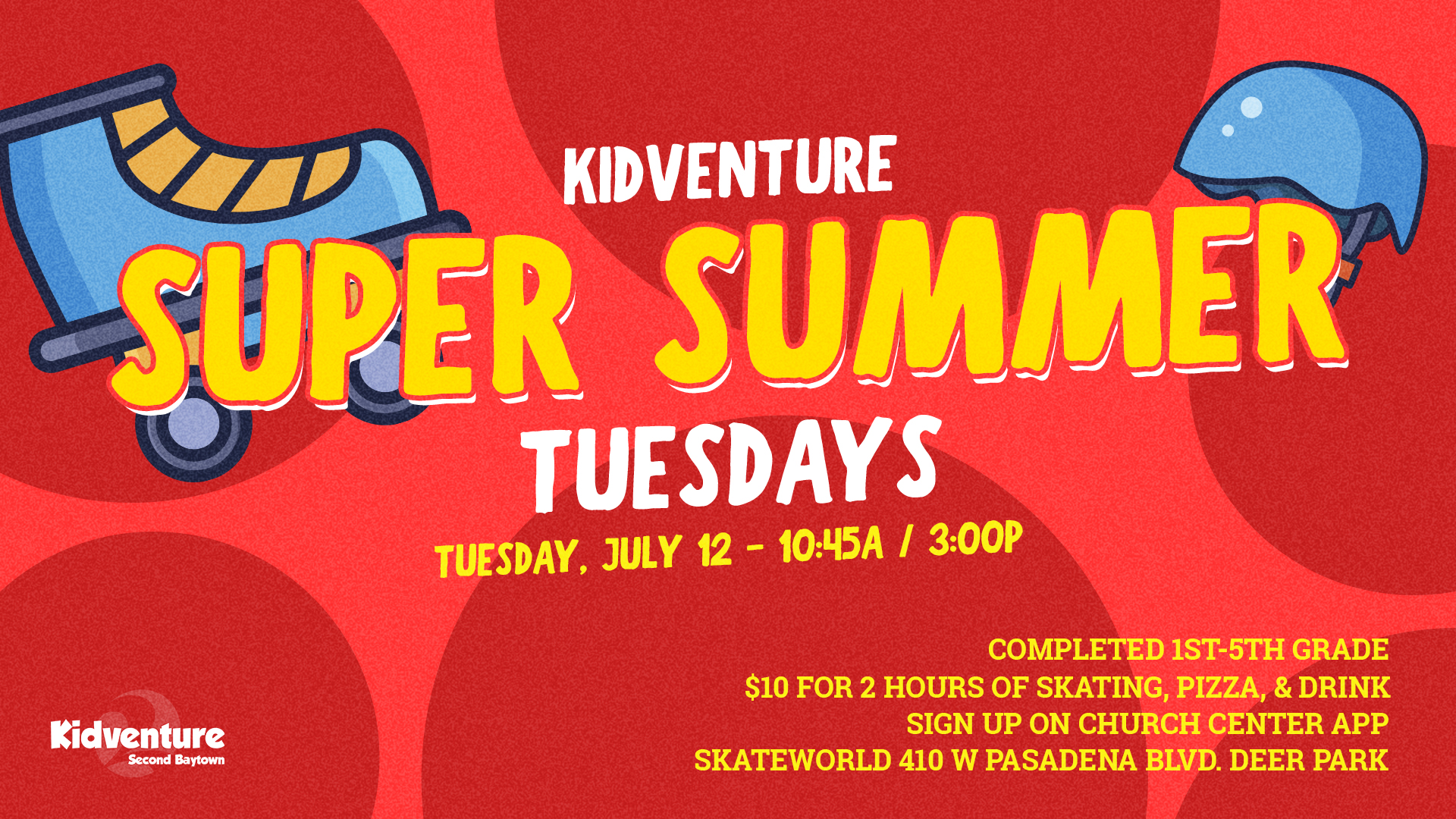 Super Summer Tuesday
Join us for an afternoon of skating fun at Skateworld in Deer Park.
$10 – 2 hours of skating, pizza, & a drink.
Limited to 20 kids / completed 2nd-5th Grade
Meet at the church at 10:45am. We will be back at 3:00pm.
Parents are welcome to drive and attend.
July 12, 2022 10:45 am - 3:00 pm
Skate World
Register